To view all NEW Products click here

Welcome to Barefoot-SaddleCanada.ca
Since 2009 Grey Havens Acres and Barefoot Saddle Canada are proud to be the Canadian Importer bringing quality and innovative Barefoot Treeless Saddle Systems from Germany to horses and their owners across all different disciplines. We specialize exclusively in Barefoot Products, and offer only the original and authentic Barefoot Saddle.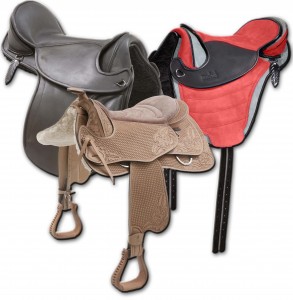 We are located in the beautiful Mulmur Hills in Ontario, just north of Toronto – and YES, we actually ride in and use our Barefoot products!
Quality, Comfort and Affordability!
Developed by German Equine Physiotherapist Sabine Ullmann, Barefoot offers the only saddle with a fully flexible VPS tree providing it with the necessary structure and making it superior to any treeless saddle on the market. The unique patented VPS panel system offers improved spinal clearing and allows for optimal freedom of movement without the usual restrictions that come with a rigid tree. The saddle is anatomically designed to constantly adapt and flex to the always changing physique of the horse, whether in motion or during growth and training.
Riders and horses can find our quality products around the world where Barefoot Saddles are being used in all disciplines and all levels – Western, English, Endurance, Dressage, Jumping, Trail, Competitive or Pleasure.
Barefoot Saddle Systems offer the following advantages:
Totally flexible in all directions
Anatomically cut and designed to embrace the horse's top line
Integrated VPS® (Vertebrae Protection System) to eliminate any pressure on the horse's back
Handmade with environmentally friendly vegetable-tanned leather, DryTex™ material, and a VEGAN option
All saddles come with an Authenticity Certificate and ID number
For more information on the history of the development of the Barefoot Saddle, please visit