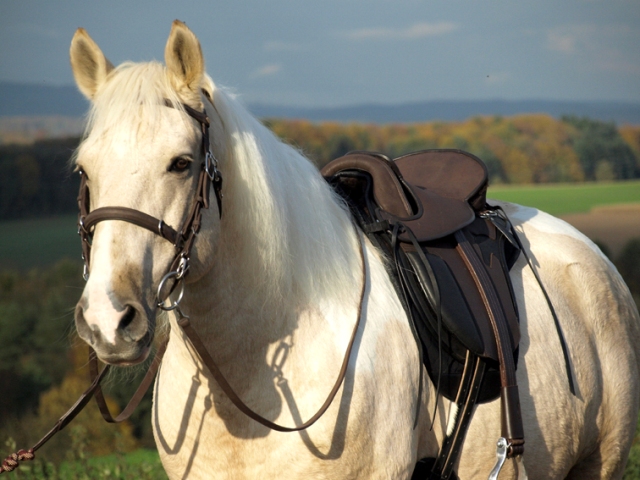 Cherokee
C$ 1009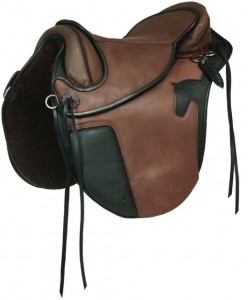 Versatile saddle model ideal for hacking and endurance. This saddle comes with removable, cushioned knee rolls, that can be positioned for the rider's individual comfort. Anatomically shaped saddle with excellent wither clearance and close contact position directly over the horse's centre of gravity. Made of open-pored, pliable Nubuck leather with soft, off-white fleece underside. The leather is hard wearing and easy to maintain due to a dirt-repellent top coat.
The Cherokee has a high cantle made of a semi-elastic material to eliminate any pressure points in the horse's low back, which in return enhances the horse's freedom of movement and encourages engagement of the hindquarters and vertical flexion of the back. For the rider this offers a deep, softly cushioned and secure seat. 8 D-rings provide attachments for saddle pads or saddle bags. The seat is removable. As with all Barefoot saddles the pommel (comes with a size medium) is interchangeable.
Can be fitted with wide or narrow Barefoot fenders or English style stirrup leathers.
Weight: approximately 6 kg (13 lbs)
Available: Brown/Black (CKE-01/02 Vario)
Cherokee Classic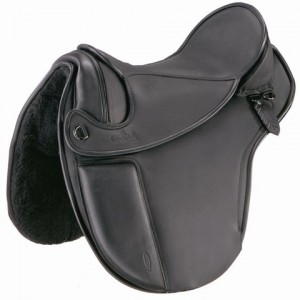 More refined, classical 'English' look with 8 D-rings, Barefoot logo & feather but without horse head, leather conchas & leather strings.
Available: Black (CKE-01 CLASSIC)