Surcingle, Leather
C$ 176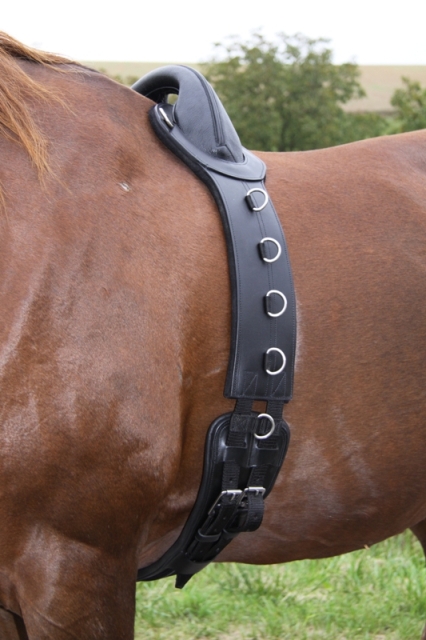 No more lunging with pressure to the withers!!!
Most surcingles apply nutcracker-like pressure onto the horse' s withers – either to the sides, or to the top of the spinous processes.
We have solved this problem by designing the surcingle in such a way that the withers remain unrestricted and therefore completely pressure free. The areas that are making contact with the horse are padded softly and positioned extra wide apart so that the muscles can develop 'underneath' – without being squeezed.
There are five (!) sturdy rings on both sides so all auxiliary equipment, such as side-reins, long-reins, or double lunging reins, can be attached and used in various positions. The surcingle is made from genuine sturdy leather with a soft and 'giving' underlay made from foam covered by suede. The fiberglass inlay – size medium – fits most backs but can be exchanged – our regular pommel inlays can be used.  The surcingle can be used with a standard dressage girth.
Length from withers to first hole for girthing: 65 cm
Length from withers to last hole for girthing: 85 cm
Available: SURCINGLE